Authors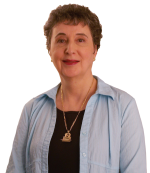 Phyllis A. Milkon
author of
Cooking Healthy with BCV's Shortcuts
Earthly Angels: David Chen's Survival of Famine and Persecution
Do you want to be an author?

If you have a Christian story that you feel would inspire others, let us know. Burgess Creative Ventures may be interested in publishing it. We prefer non-fiction stories about true life events. The book would have to be suitable for fund-raising for non-profit groups.

Please indicate if story is written and if so, what word processing software you used. Ex. Wordperfect or Word.

We offer publishing assistance to new book authors and solutions for published authors with out of print books. Because of the expensive production costs involved in printing color pictures for children's books, we are not publishing books in this category.